Engineering - Rubber bearings
Disc rubber bearing (DRB)
Revolutionary rubber bearing design delivers maximum contact pressure
Disc bearings made from hard yet flexible urethane rubber provide contact pressure of up to 25 N/mm2.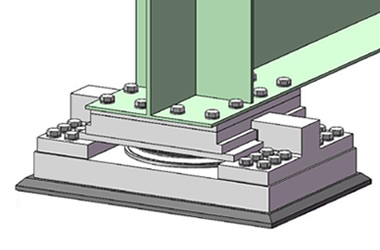 Compact design suitable for confined understructure spaces
DRB bearings provide excellent tracking of direct and rotational movement yet are compact enough to install in confined or crowded spaces on new and existing bridges.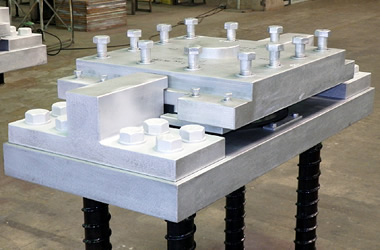 Enhanced anti-ozone performance
DRB bearings are durable and long-lasting, with negligible ozone degradation and deterioration over time.