point - 1
Supplying a wide range of casting products to a wide range of industry
Nippon Chuzo has been in operation for nearly 100 years and boasts a wealth of experience and expertise in supplying the mining, construction and manufacturing industries (among others) with a huge range of castings products in a huge range of sizes from several kilograms up to several tons. Nippon Chuzo has helped to build the foundations for industrial progress and economic prosperity in Japan.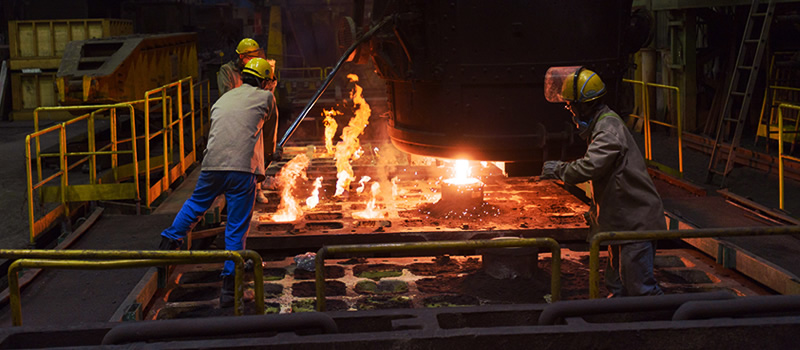 point - 2
Integrated production system, unique equipment and stringent quality control
The integrated production system encompasses all processes from mold making and iron and steel production to pouring, heat treatment, machining and final assembly. Nippon Chuzo uses LAVD vacuum degassing to eliminate oxygen and nitrogen from the steel melt, together with an atmospheric adjustable CAC casting system that depressurizes the sandbox or creates vacuum conditions as required. These ensure the highest standards of quality and purity and enable us to create a wide variety of advanced castings for a variety of applications.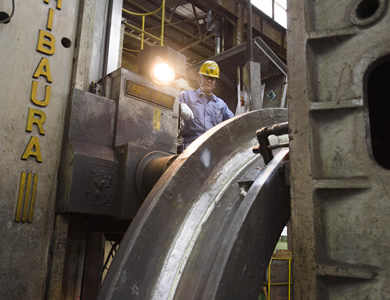 point - 3
High-performance materials for harsh operating environments
Over the years Nippon Chuzo has developed a wide range of functional materials that provide specific combinations of properties such as heat resistance, corrosion resistance and wear resistance, culminating in the LEX series of low thermal expansion materials that exhibit minimal dimensional variation.
We also make casting products that add value to machinery, equipment and facilities by providing specific performance characteristics in particularly harsh or unusual operating conditions.